Certified Ontological Coaching and Leadership Program (COCLP)

The Certified Ontological Coaching and Leadership Program (COCLP) is the most in-depth and comprehensive coach training program available in South Africa, Europe and the Asia Pacific region.
The ontological approach is an extraordinarily powerful methodology for effecting real change at the individual, team and organisational level. It is highly effective because it is based on a new practical understanding of the power of language, moods and conversations for behavioural and cultural change. As such, the program is highly relevant to the professional fields of coaching, organisational consulting, management and leadership.
COCLP is designed for those seeking both personal and professional mastery in their lives. Participants are able to integrate major advances in understanding the nature of human existence and co-existence into their personal and professional lives, as the necessary experiential basis for professional coaching. They are able to simultaneously experience significant personal, professional and leadership development, along with the development of substantive coaching competence.
COCLP is highly applicable for:
Existing and aspiring coaches
Leaders and managers
Organisational consultants
Professionals operating in highly people-focused environments
Individuals interested in substantive personal development
On successful completion of the program, you will be able to:
Coach to a high level of competence across a wide range of personal, professional and organisational issues, and at a deeper level than is available in other coaching programs
Lead authentically with greater influence and impact
Facilitate and consult with organisations in ways that result in improved productivity, collaboration and trust
Greatly increase your ability and capacity for masterful living and action
Develop more constructive and mutually fulfilling relationships in both your personal and professional life
As a graduate of the program, you will also be eligible to become part of an international network of ontological practitioners working as Executive Coaches and Organisational Consultants and experience the benefits of continual professional learning, support and business opportunities.
PROGRAM CONTENT
COCLP is conducted over three progressive levels. By fully engaging in the course, participants will embody key ontological distinctions to substantially enhance their own lives, and apply them with increased competence in coaching conversations.
LEVEL I: THE LINGUISTIC BASIS OF ONTOLOGICAL COACHING
This level focuses on learning to utilise a new understanding of language in everyday interactions and coaching. Although the primary focus is on language and the application of specific linguistic tools, there is a continual integration with the domains of emotions and body.
LEVEL 2: EMOTIONAL LEARNING AND ONTOLOGICAL COACHING
Humans are much more than rational beings. Equally important, if not more so, we are emotional beings. Neuroscience shows that emotional experiences have a powerful impact on human behaviour and communication. Being able to lead others and coach competently in the emotional sphere is an integral part of being an ontological coach. This requires participants to engage in emotional learning.
LEVEL 3: THE PROFESSIONAL PRACTICE OF ONTOLOGICAL COACHING
Level 3 is about consolidating and extending the distinctions and competences learned in the previous two levels. In addition, a deeper practical appreciation of the role of the body in Ontological Coaching is developed, along with the application of an ontological framework for working in organisations as a coach, leader or consultant.
"Studying this body of work changed my life, my career direction and my business success. I'm proud to leverage this learning as a credential and competence that I use every day. Practical and intensive self-study combined with the camaraderie of workshop buddies makes it a learning journey of enlightenment. "
MJ Jennings
Director of Training & Executive Coaching, Active Communication, Hong Kong
Program Detail

COCLP is an 18-month program during which participants work through three consecutive levels to complete the program requirements.
Please contact us to know more about the next COCLP
Experienced Trainer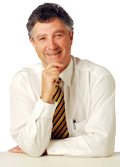 You will be trained by Alan Sieler, the founder and Director of the Ontological Coaching Institute and world leader in Ontological Coaching. Read more about Alan.