Assessment Tools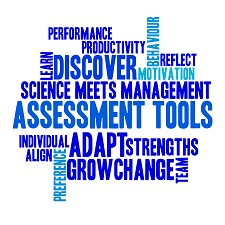 Benefits
Using assessment tools is a smart strategic decision to save cost in the long run and building organization culture
Reliable assessment tools facilitate objective decision making in various business processes - team building, training, recruitment and selection, benchmarking, change management, etc.
Assessment tools provide verifiable data that often cannot be uncovered otherwise and can be valuable in identifying resources and development needs.
With the opportunity of a higher level of awareness, assessment tools facilitate learning at organizational, team and individual levels, leading to long-lasting, observable change.